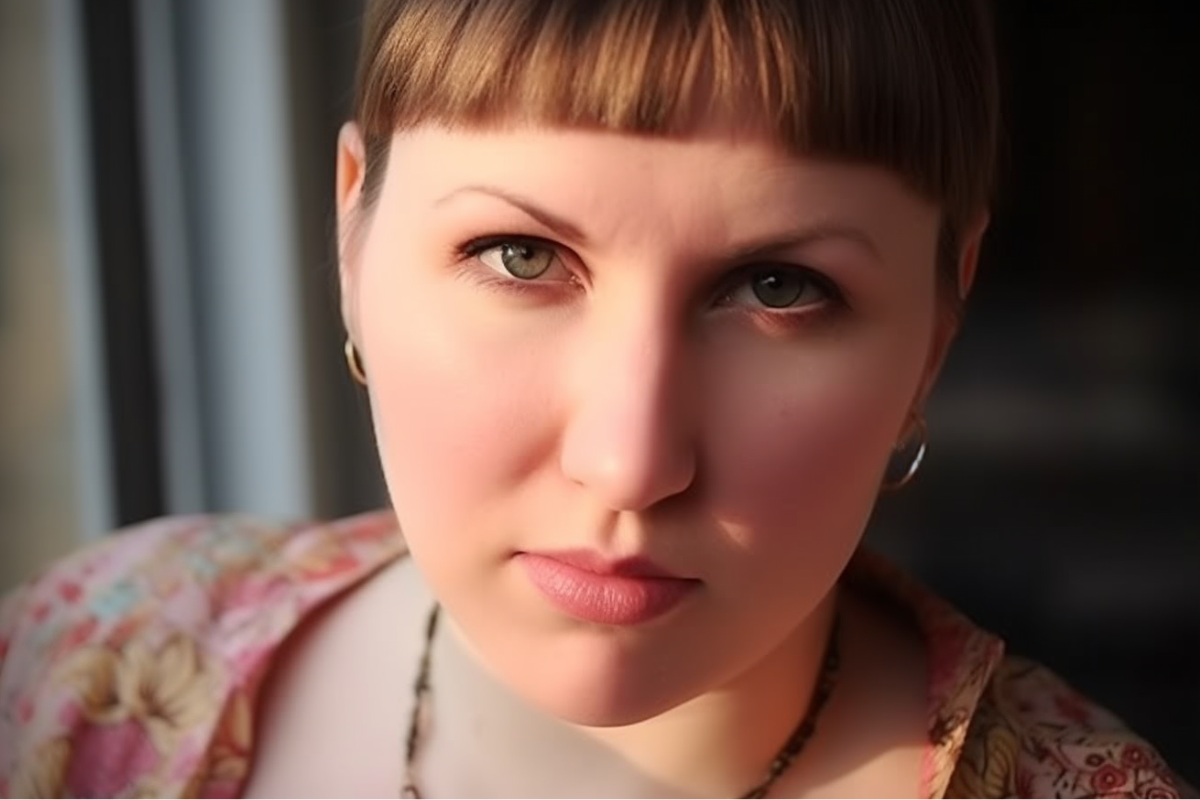 It's starting to seem as if stand-up comedy is not as easy as it looks, as the reviews of the Edinburgh festival show 'Jen Ives: Peak Trans' have come rolling in from the comedy critics, and if these expert opinions are anything to go by, Jen may not want to give up the day job just yet.
"He's flopped," declared anti-trans campaigner and autogynephilia conspiracy theorist Issy Dickinson, who recently shared a "great meme" by Liberals For Sanity on the topic of blue hair and "bronouns for the woke".
Self-described 'Prince of Snarkness' Asher Newbold used his trademark satirical barbs to compare finding Jen's comedy offensive to participating in "literal genocide", while it was described as "embarrassing" by Daily Mail cancel culture columnist Gillian Philip, who recently applauded as "chef's kiss" a Rachel Rooney poem that rhymes Venus with penis. 
"I suppose Jen 'identifies as a comedian'," suggested literary heavyweight Helen Joyce, superbly skewering the notion of identifying into a foreign demographic, before going on to describe as "Genius!" a photoshopped picture by the legendary Moley of Judith Butler with a clown nose. 
"I think I'll save my money for Jerry Sadowitz! At least he knows what a woman is!" added Twitter user Terfy McCuntosaurus, someone who would find themselves instantly locked into a relationship of mutual seething hatred if they ever mistakenly stumbled into a Jerry Sadowitz show.
And while Jen may count washed-up comedy relics James Acaster, Sofie Hagen and Joe Lycett among her fans, Graham Linehan, the writer and creator of classic workplace sitcom Shouty Dilbert, is not such an easy sell.
"Jen Ives bombs, blames wimmin," wrote Graham, whose recent appearances on GB News included crying while complaining that "trans-activists took my family", and then returning to complain that "trans-activists made me look insane".
"Stunning and brave!" said Twitter user Cunty McTerfosaurus, entirely missing the point of the mockery of Caitlyn Jenner in a 2015 episode of South Park, a show which had already satirised and moved on from the trans bathroom debate in the 2014 episode 'The Cissy', when they concluded that gender critical bigots should be given their own bathrooms away from normal people who don't care.
Internet personality Glinner also weighed in, claiming that Jen's show was "about as funny as Alan Driscoll's bizarre pedo-defending Lostprophets routine". Glinner is perhaps best known for the episodes of his classic sitcom 'Work Nerds!' in which a character named 'Peter File' is deemed an original enough spin on the Seinfeld episode where Elaine's boyfriend shares a name with a serial killer, and the one where Matt Berry uses Rohypnol to attempt to rape the one female character.
Meanwhile, Twitter user Dino McCuntoterf simply said "Not funny at all. I'd rather watch paint dry!" of Jen's contribution to stand-up comedy, an art form to which the concept of surprise is integral, and therefore least appreciated by those less psychologically receptive to having their perspectives changed upon receiving new information.
In a masterful visual tag, this comment was illustrated by three cry-laughing emojis, six clown faces, and an animated GIF of female laughter from the HBO sitcom Insecure, which she has never seen.